My Blog
Posts for tag: teeth grinding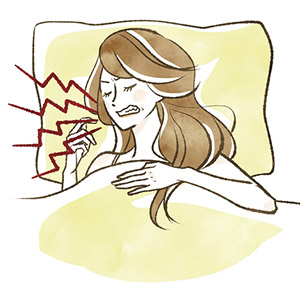 Life has changed dramatically over the centuries. But although our ancient forebears wouldn't recognize much of our modern world, they would be well acquainted with one particular oral habit that still persists. There's some evidence from archeological dental examinations that our ancestors also clenched or ground their teeth.
This habit of involuntarily gnashing, clenching or grinding the teeth together is most prevalent among children, although not considered a major problem at these younger ages. But it can continue into adulthood, as it does for one in ten people, and lead to an array of problems from worn teeth to jaw joint pain.
As to why adult teeth grinding occurs, researchers have proposed a number of possibilities. Some believe it may be related to the arousal response that occurs when a person passes through various stages of sleep. It also appears that certain psychoactive drugs can trigger it. But at the top of the cause list, teeth grinding is believed to be a physical outlet for stress.
Because of the possibility of multiple causes, there is no one method for treatment—instead, it's better to tailor treatments to the individual. Universally, though, patients who use drugs, alcohol or tobacco, all of which are considered contributing factors, may reduce grinding episodes by restricting their use of these substances.
It's also possible to reduce the incidence of teeth grinding through better stress management. People can learn and use individual relaxation techniques like meditation, mindfulness or biofeedback. For sleep-related teeth grinding it may also be helpful to forgo use of electronic devices before bedtime for a better night's sleep.
Dental treatments like an occlusal guard worn mainly during sleep can minimize the effects of nocturnal teeth grinding. This custom-made appliance prevents teeth from coming fully into contact with each other, thus lowering the intensity of the biting forces generated and preventing cumulative damage to teeth and dental work.
If you have symptoms like sore teeth and jaws, reports from your family hearing you grind your teeth, or catching yourself during the day clenching your teeth, make an appointment for a full examination. From there, we'll help you find the right combination of solutions to keep this old habit from complicating your oral health.
If you would like more information on teeth grinding, please contact us or schedule an appointment for a consultation. You can also learn more about this topic by reading the Dear Doctor magazine article "Teeth Grinding."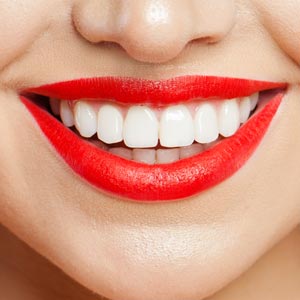 The fast-paced world of sports and entertainment isn't all glitz and glamour. These high-profile industries create a unique kind of emotional and mental stress on celebrities. For many of them, a way to "let off steam" is an oral habit known as teeth grinding.
Teeth grinding is an involuntary habit in which a person bites and grinds their teeth outside of normal activities like eating or speaking. It's common among young children, who usually grow out of it, but it can also affect adults, especially those who deal with chronic stress. If not addressed, teeth grinding can eventually wear down teeth, damage gum attachments or fracture weaker teeth. It can even contribute to tooth loss.
A number of well-known personalities in the spotlight struggle with teeth grinding, including actress Vivica Fox, model and TV host Chrissy Teigen, and star athletes Tara Lipinski and Milos Raonic of ice skating and tennis fame, respectively. The habit represents not only a threat to their dental health, but also to one of their most important career assets: an attractive and inviting smile. Fortunately, though, they each use a similar device to manage their teeth grinding.
Besides seeking ways to better manage life stress, individuals with a teeth-grinding habit can protect their teeth with a custom mouthguard from their dentist. Made of slick plastic, this device is worn over the teeth, usually while sleeping, to minimize dental damage. During a grinding episode, the teeth can't make contact with each other due to the guard's glossy surface—they simply slide away from each other. This reduces the biting forces and eliminates the potential for wear, the main sources of dental damage.
Chrissy Teigen, co-host with LL Cool J on the game show Lip Sync Battle, wears her custom-made guard regularly at night. She even showed off her guard to her fans once during a selfie-video posted on Snapchat and Twitter. Vivica Fox, best known for her role in Independence Day, also wears her guard at night, and for an additional reason: The guard helps protect her porcelain veneers, which could be damaged if they encounter too much biting force.
Mouthguards are a prominent part of sports, usually to protect the teeth and gums from injury. Some athletes, though, wear them because of their teeth grinding habit. Tara Lipinski, world renowned figure skater and media personality, keeps hers on hand to wear at night even when she travels. And Milos Raonic, one of the world's top professional tennis players, wears his during matches—the heat of competition tends to trigger his own teeth-grinding habit.
These kinds of mouthguards aren't exclusive to celebrities. If you or a family member contends with this bothersome habit, we may be able to create a custom mouthguard for you. It won't stop teeth grinding, but it could help protect your teeth—and your smile.
If you would like more information about protecting your smile, please contact us or schedule a consultation. To learn more, read the Dear Doctor magazine articles "Teeth Grinding" and "When Children Grind Their Teeth."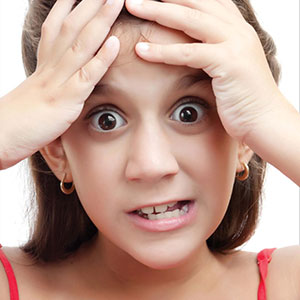 First the bad news: Those nightly hair-raising sounds are indeed coming from your child's bedroom—from your child. It's the result of them grinding their teeth while they sleep.
But here's the good news: the only likely harm is a lack of sleep members of your household might experience because of it. Teeth grinding is so prevalent among pre-teen children that many healthcare professionals consider it normal. But that doesn't mean it can't become a problem, so it's worth monitoring.
Teeth grinding is part of a family of dental habits known as bruxism. It involves any involuntary movement of the teeth and jaws outside of their intended functions not associated with chewing, speaking or swallowing. Our main concern with any bruxism is the possibility for generating stronger biting forces than normal that could damage teeth and gums and contribute to jaw joint problems.
Teeth grinding can occur in adulthood, with stress seeming to be the major trigger for it. With children, though, it's believed to be mainly caused by an immaturity of the child's neuromuscular process that controls chewing. As this matures, most children will tend to outgrow the habit none the worse for wear.
But there are pediatric cases in which the generated biting forces are strong enough to cause damage. Teeth grinding is also prevalent in children who snore or breathe through their mouths, which could be a sign of a serious health condition called obstructive sleep apnea. And certain medications used to treat depression and attention deficit disorder (ADHD) may also contribute to teeth grinding.
Most of the time we can simply let the habit run its course. If, however, the child begins to experience abnormal tooth wear, headaches, jaw pain or other issues believed caused by teeth grinding, we may need to intervene. This could include a plastic night guard the child wears during sleep that prevents the teeth from making solid contact during grinding episodes. And children with signs of airway obstruction should be evaluated by an ear, nose and throat specialist.
It can be irritating or even distressing. But your child's teeth grinding doesn't mean you should be alarmed—only that you should keep your eye on it.
If you would like more information on teeth grinding and similar habits, please contact us or schedule an appointment for a consultation. You can also learn more about this topic by reading the Dear Doctor magazine article "When Children Grind Their Teeth."